Court mounting & Swing Mounting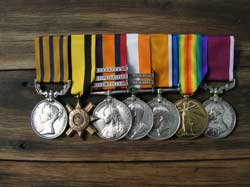 Full-size
$18.00 per medal
Miniature
$15.00 per medal
* All medals are cleaned and re-ribboned where necessary (included in the cost).
Engraving (full-size only)
$15.00 per medal
See examples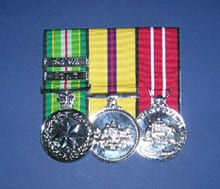 Full-size
$35.00 each
Miniature
$25.00 each
Decorations & Commemoratives
From $40.00 each
Replica clasps
Full-size $10.00 each
Miniature $10.00 each
Rosettes $5.00 each
* Rare and some overseas service medals can be sourced at an additional cost.
See examples
---
Wooden Medal Display Boxes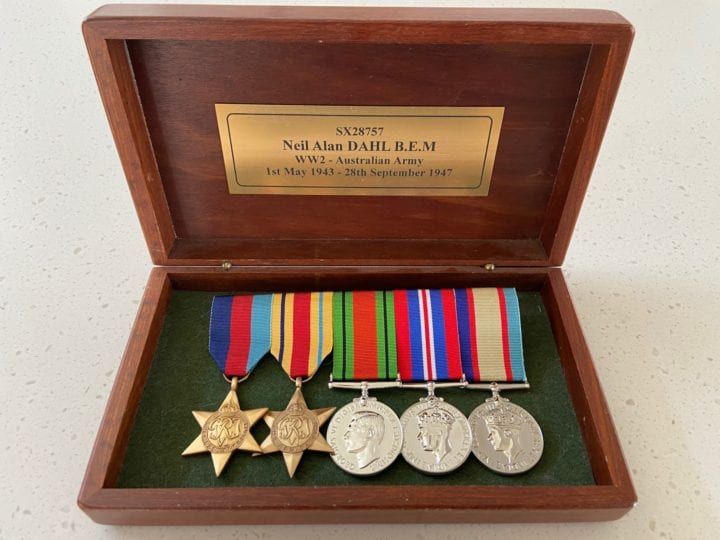 High quality Jarrah wooden display boxes
$70.00 each
Name plaque (optional)
from $30.00 each
*Can be made plain or with the following insignias:
Royal Australian Air Force
Navy
Rising Sun: WW1 / WW2
Rising Sun: Australian Army
SAPOL, SES & CFS (by special order only)
See examples
---
Satin Vinyl or Velour Medal Display Boxes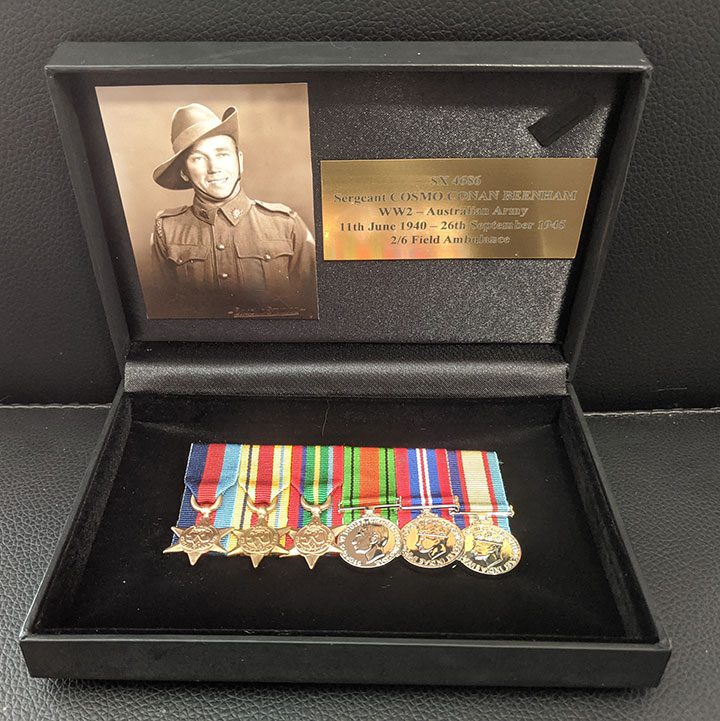 Black satin vinyl or Black velour medal display boxes
Small
(Would suit single mount or set of miniature medals)
$15.00 each
Medium 
(Would suit 2 full-size or set of miniature medals)
$20.00 each
Large 
(Would suit set of 5 or 6 full-size medals)
$30.00 each
X-Large 
(Removable tray, can fit 2 sets of medals and ribbons)
$50.00 each
See examples
---
Delivery
Delivery of your products is either by appointment or can be posted by registered mail (from $10.00).
Delivery can be arranged to your home (depending on location).